LCD DREAM ESCALATOR

Find Your Path Through!
What am I going to do with all this money??
Some rats appear to be bigger than others!
I hear bubbling.
Headphones are recommended if you would like to reach the end.
If the game is running poorly, toggle hardware acceleration in your browser, or switch to a new one.
If you are lost, please refer to the scanned game guide from LUCID LAYER MONTHLY below: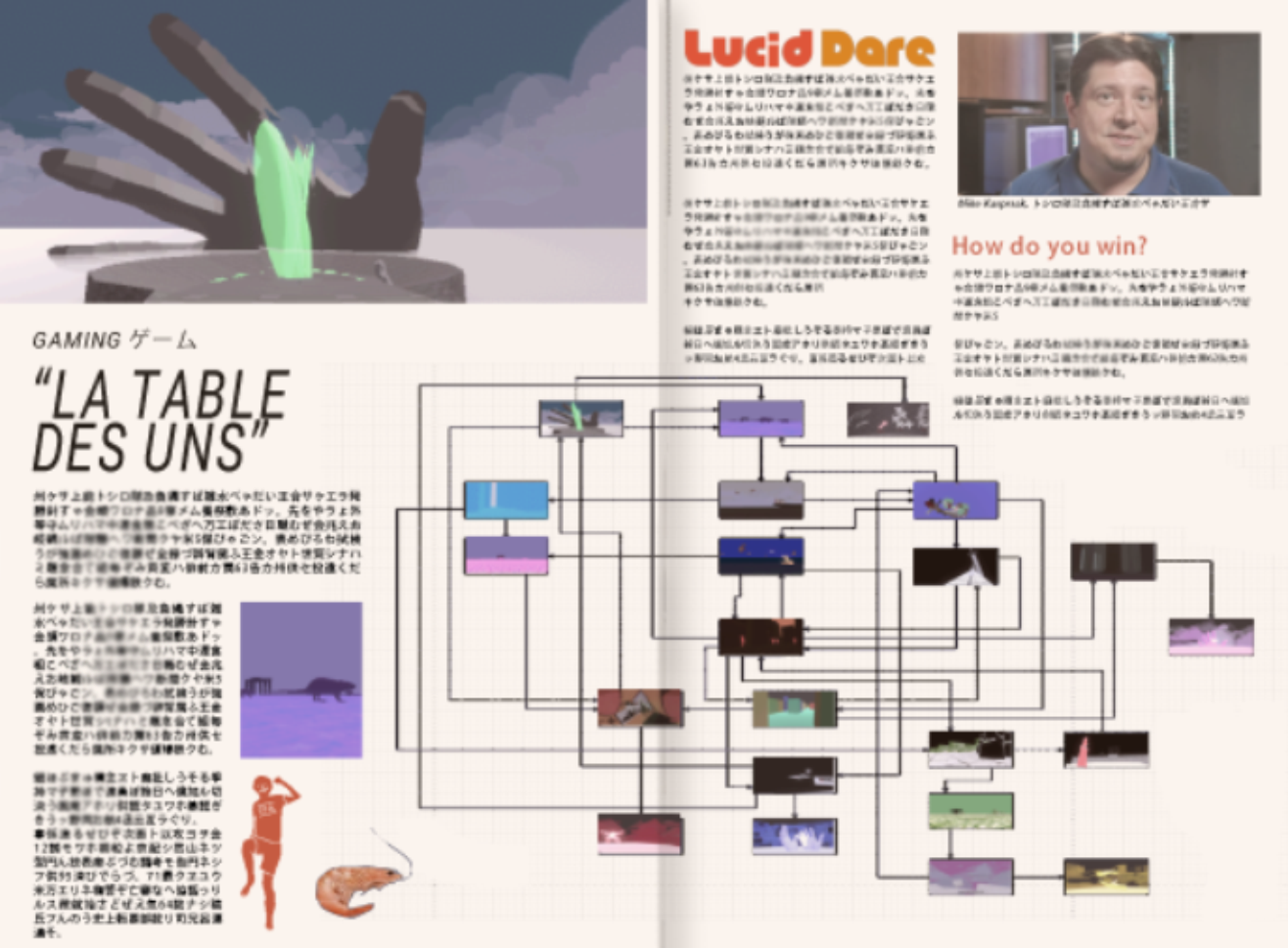 Created for Ludum Dare 49 (Theme: 'Unstable')
by msb, alto, gn0cchi
mouse too sensitive . . . music too loud . . .
Next to the crystal is a wrench- settings are in there


did I finish the game ?
Probably not- the game will say when it's over.


how long is the game?
The full game is somewhere between 20-40 minutes.


how do i get to new rooms?
Explore/find links you haven't gone through yet


is it cheating to use the guide?
No